Teeth Whitening – Clifton Park, NY
Don't Settle for a Discolored Smile
Discolored teeth can be embarrassing and damage your self-esteem. Laurie Singh, DDS is an experienced dentist at Adirondack Dental Group in Clifton Park, New York, and she understands the importance of teeth whitening for their patients. The dental office offers numerous teeth whitening options and is willing to work with patients to determine which one is best for personalized treatment plans. To schedule a consultation to discuss teeth whitening in Clifton Park, NY at Adirondack Dental Group, call today.
Why Choose Adirondack Dental Group for Teeth Whitening?
Fully Customized Take-Home Whitening
Serving Clifton Park Area for 15+ Years
Conveniently Located on a Main Route
What is Teeth Whitening?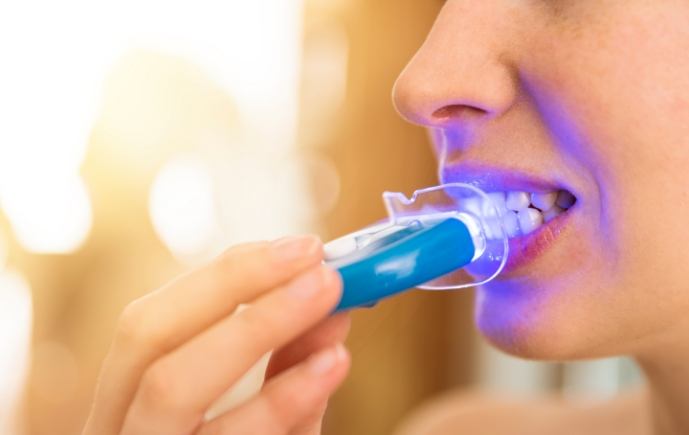 Teeth whitening is a noninvasive dental procedure designed to restore and enhance your smile by correcting discolored tooth enamel. The simple procedure is not permanent and needs to be repeated every few years to maintain a white smile. It may need a touch-up sooner if you smoke or drink coffee, tea, or wine. It's important to note that teeth whitening only works on natural tooth enamel. If you have any old fillings or crowns, you should evaluate them prior to the procedure.
Why Might I Need Teeth Whitening?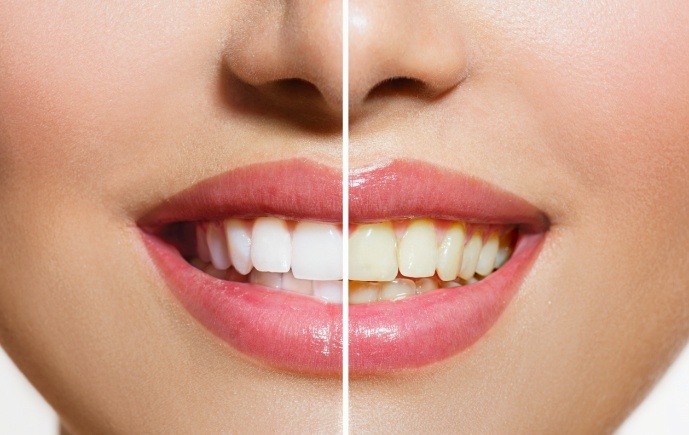 Tooth discoloration can come from a number of factors. Common reasons for teeth whitening include:
Too much fluoridation during development
Normal wear of the outer tooth layer
Medications
Lack of proper nutrients in your diet
Frequently drinking coffee, tea, or wine
Naturally occurring stained teeth
Prior to deciding to whiten your teeth, let the team at Adirondack Dental Group advise you on whether teeth whitening is right for you, and if so, which method.
What Whitening Services Do You Offer?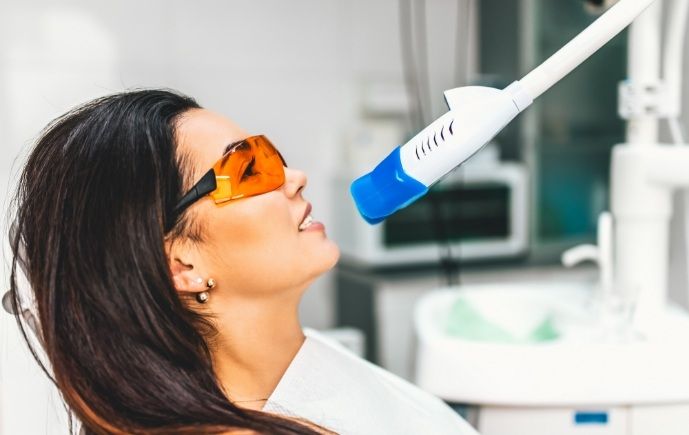 Adirondack Dental Group also offers a take-home kit that is proven to whiten your teeth and improve your smile. At your initial consultation, the team makes molds of your teeth for clear, plastic trays. Your next appointment ensures the completed trays fit your teeth correctly, and adjustments are made as needed. You then take the trays home and wear them with a special whitening solution either twice a day for 30 minutes or overnight. The length of time for this option depends on how long it takes to reach your desired color. Throughout the process, you might experience temporary tooth sensitivity. To learn more about teeth whitening and to schedule an initial consultation at Adirondack Dental Group, call the dental office today.