Cosmetic Dentistry – Clifton Park, NY
Reclaim Your Self-Confidence with a Better Smile
Whenever you smile, other people take notice. But if you're not happy with the way your teeth look, you may be worried that they're not noticing for the right reasons, and that can lead to a lack of confidence. Don't let embarrassing smile problems stop you from making your best first impression; instead, call Adirondack Dental Group today to learn your options for cosmetic dentistry in Clifton Park, NY to explore affordable smile makeover solutions for your smile that lets you say goodbye to stains and other imperfections.
Why Choose Adirondack Dental Group for Cosmetic Dentistry?
Invisalign Aligners for Teens and Adults
Quick, Convenient Cosmetic Bonding
Dental Office Located on a Main Route
Teeth Whitening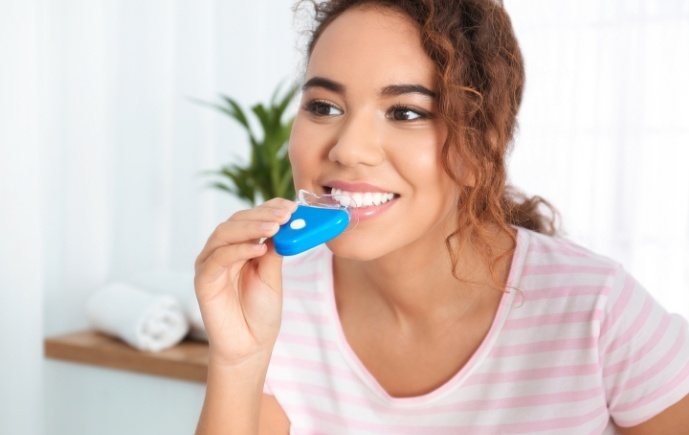 Everyone dreams of having pristine white teeth, but it is very hard to avoid dental discoloration even if you brush and floss every day; some stains form underneath the enamel, making them that much harder to remove. But with our professional teeth whitening treatments, we can quickly remove discoloration above and below the surface of your teeth, letting you enjoy a smile that's 6 to 8 shades whiter in a relatively short period of time.
Learn More About Teeth Whitening
Invisalign Aligners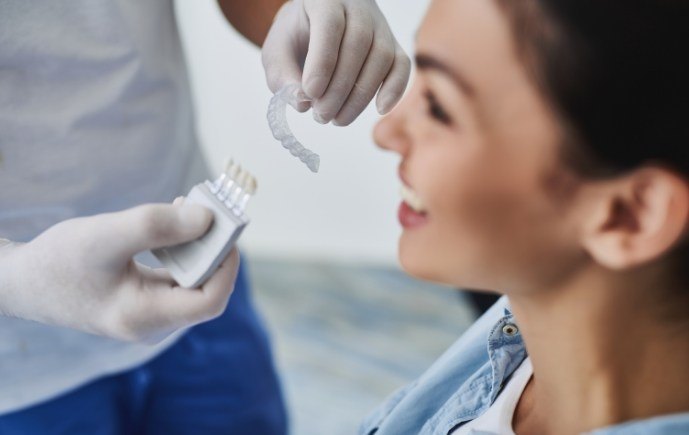 You can correct crooked or misplaced teeth with braces, but the downside is that you'll be wearing highly visible pieces of metal in your mouth for several months before you can enjoy the results. In many cases, Invisalign can help you make the same kinds of changes, but you'll be wearing a see-through aligner that most people won't notice if they're not looking for it, letting you straighten your teeth while still being able to show your friends and coworkers a confident grin every day.
Metal-Free Dental Restorations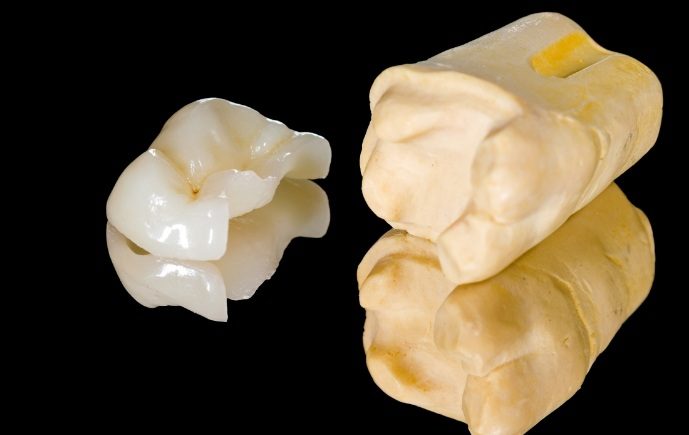 Not happy with the idea of getting a crown for your damaged tooth? You may be worried about what your smile will look like when a dark piece of metal is added. Luckily, today there are plenty of metal-free options to choose from when repairing your teeth. Our dental office offers EMAX and porcelain crowns that can be carefully designed to match the shape and color of your teeth, letting you restore your appearance while also protecting your oral health.
Cosmetic Dental Bonding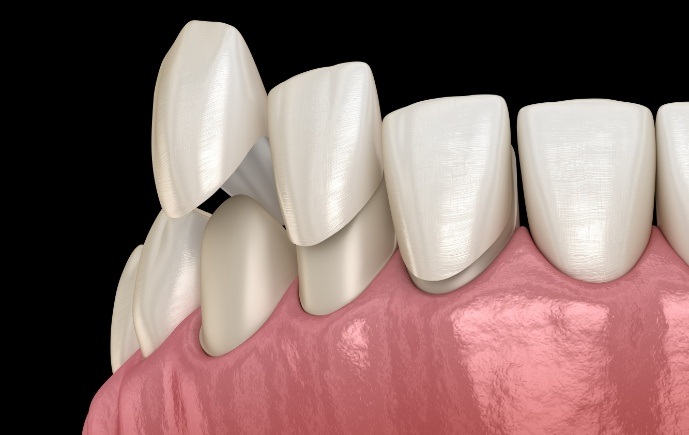 Are you bothered by small chips in your smile? Are there stains that even professional whitening doesn't seem to work on? Are your teeth spaced just a little too far apart? Believe it or not, there's a treatment that can address all of these imperfections in less than an hour: cosmetic bonding. All we need to do is take some of the material we use for fillings and place it on the tooth to hide the flaws that have been bothering you.