Dental Bridges – Clifton Park, NY
Replacing Multiple Missing Teeth at Once
Missing teeth can leave inconvenient, uncomfortable, and even unhealthy gaps in your smile. Dental bridges are false teeth that are designed to fill this empty space, prevent teeth from misaligning, and restore function. Experienced dentists Laurie Singh, DDS, and Andy Singh, DDS, at Adirondack Dental Group in Clifton Park, New York, understand the benefits of dental bridges for their patients. To schedule a consultation at the practice, call today.
Why Choose Adirondack Dental Group for Dental Bridges?
Partnered with Local Experts for Implant Placement
Variety of Materials for Natural-Looking Restorations
Warm and Welcoming Dental Home
What is a Dental Bridge?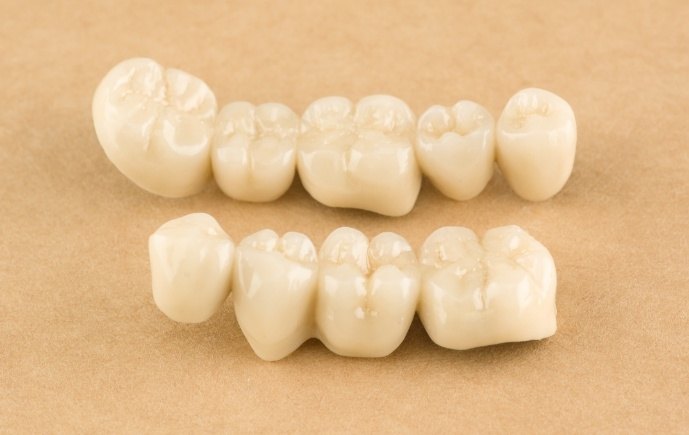 A dental bridge is a permanent appliance that is designed to replace missing teeth. There are four main types of dental bridges.
Traditional Dental Bridge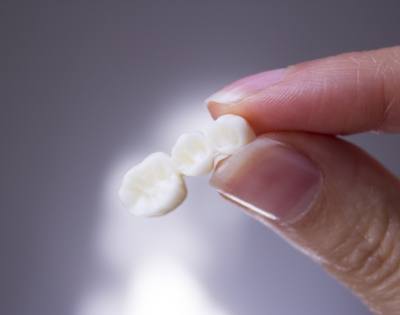 A traditional dental bridge is the most common form. It's used when natural teeth are on each side of a missing tooth. The bridge consists of a false tooth that is supported by dental crowns that are cemented onto neighboring natural teeth.
Cantilever Dental Bridge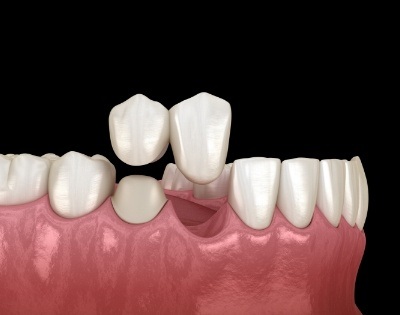 A cantilever dental bridge is similar to a traditional dental bridge, but the false tooth needs the support of only one natural tooth with a dental crown instead of two.
Maryland Dental Bridge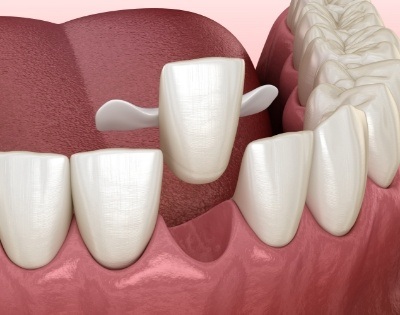 A Maryland dental bridge is similar to a traditional dental bridge in that it requires two natural teeth next to a dental gap. Instead of using dental crowns, however, it uses a framework that bonds metal or porcelain to the backs of the natural teeth for increased support for the false tooth.
Implant-Supported Dental Bridge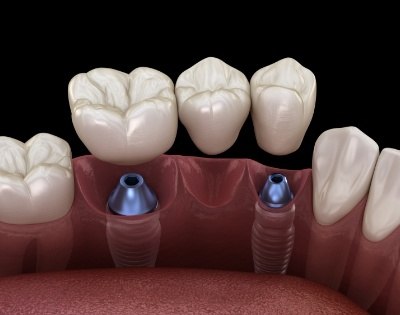 An implant-supported dental bridge uses implants instead of dental crowns or frameworks. Each missing tooth is replaced by an implant. Sometimes the bridge may have a combination of implants and traditional false teeth between crowns. This type of dental bridge requires two surgeries to complete.
When are the Benefits of Dental Bridges?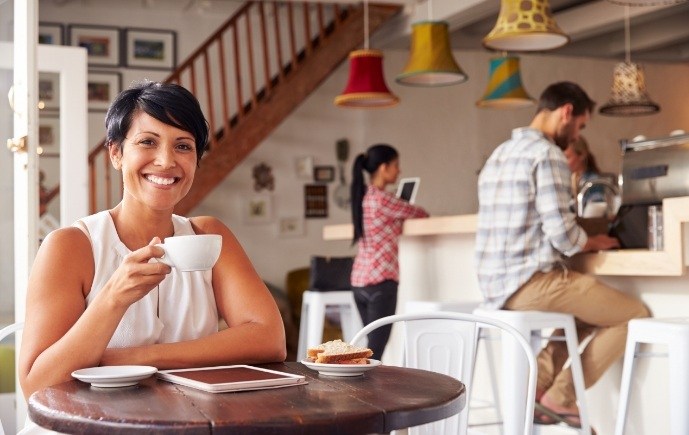 Missing teeth can be uncomfortable and have the potential to cause further dental issues. The benefits of dental bridges include:
Filling gaps caused by missing teeth
Maintaining your facial shape
Preventing teeth from misaligning
Restoring your ability to chew and speak
Restoring your smile
Upgrading to a permanent dental appliance
Adirondack Dental Group ensures that you understand the functions of a dental bridge fully prior to performing a procedure.
What Can I Expect in a Dental Bridge Procedure?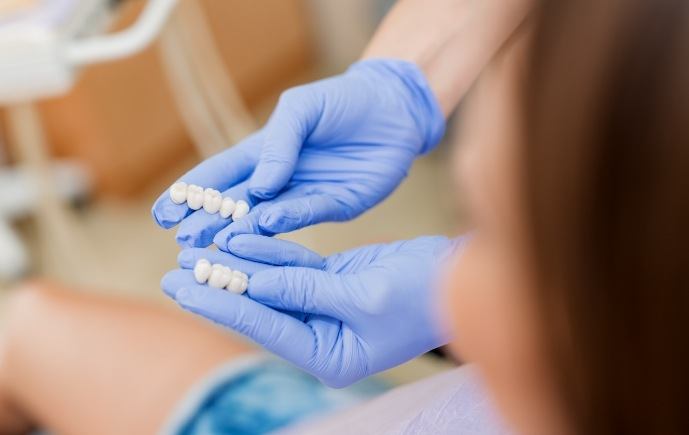 Adirondack Dental Group provides professional and informed dental care. The practice makes sure you receive complete care instructions before and after a dental bridge procedure. The procedure typically requires a series of office visits to complete. First, your teeth are prepared for crowns with the removal of excess enamel. Then, a mold is made and sent to a dental lab for a permanent bridge to be created.
While you wait for the permanent bridge, a temporary bridge is provided. Once the permanent bridge is complete, you return to the office and the bridge is adjusted to ensure it fits accordingly before being cemented in. To learn more about dental bridges and to schedule an initial consultation at Adirondack Dental Group, call the practice today.