Dental Crowns – Clifton Park, NY
Strong, Beautiful, Personalized Restorations
Damaged teeth can be painful and hinder your everyday life. Dental crowns are designed to cap a damaged tooth and provide protection. Laurie Singh, DDS is a dedicated dentist at Adirondack Dental Group in Clifton Park, New York, who understands the importance of dental crowns for her clients with damaged teeth. To schedule a consultation to learn more about dental crowns in Clifton Park, NY, call today.
Why Choose Adirondack Dental Group for Dental Crowns?
Variety of Tooth-Colored Materials
Same-Day CEREC Crowns Available
Early Appointment Times Offered
What are Dental Crowns?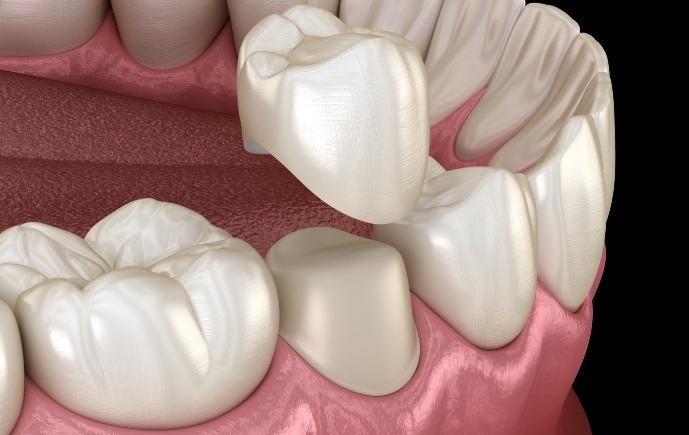 A dental crown, sometimes called a cap, is an artificial covering that protects and strengthens a damaged tooth. It's designed to encase the entire surface of the damaged tooth and replicate the tooth's original shape and size. Dental crowns can be made from a variety of materials, including:
Metal
Porcelain
Ceramic
Composite resin
Zirconia
A hybrid of multiple materials
Your Adirondack Dental Group dentist chooses which material is best for you depending on factors such as:
Color of your teeth
Location of your damaged tooth
Amount of damage to the tooth
Function of the damaged tooth
Crowns are created to match the size, shape, and color of your teeth. Porcelain crowns are the most popular because the coloring of the material typically resembles your natural teeth.
What are Some Reasons for Dental Crowns?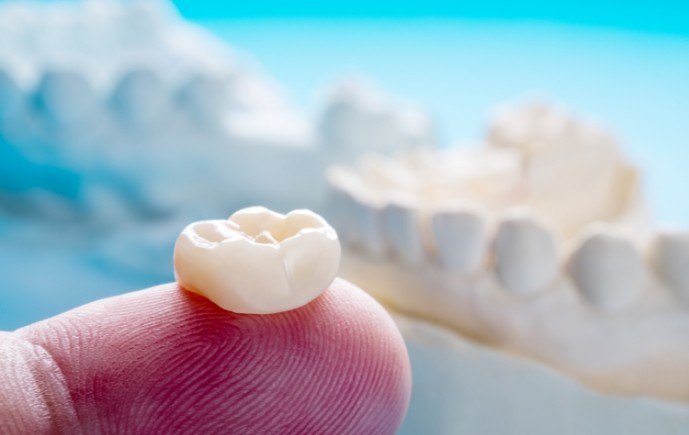 Teeth can be damaged for a variety of reasons. The needs for dental crowns include:
Dental fractures
Cosmetic enhancements
Tooth decay
Fractured fillings
Large fillings
Root canals
Before recommending a dental crown, the staff at Adirondack Dental Group tells you why a dental crown is right for you.
What Can I Expect in a Dental Crown Procedure?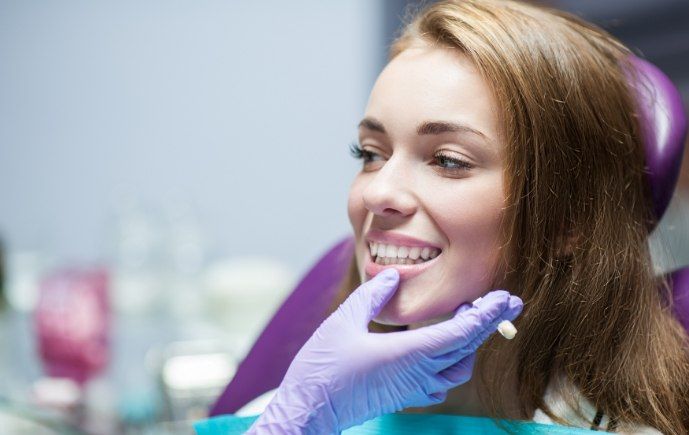 The first step in receiving a crown involves taking several detailed molds of your teeth. Dr. Laurie Singh then removes any decay and reshapes your tooth's surface to accurately fit your temporary crown with cement. The temporary crown keeps your tooth healthy while the dental lab produces your customized dental crown. Once the new dental crown is ready, the team removes the temporary crown, cleans your teeth, checks your bite, and ensures that your teeth spacing is accurate. Your new dental crown is then placed.
Regular checkups and maintenance are required to keep a healthy dental crown. Dental crowns are extremely durable and are expected to last for many years. However, like most dental restorations, they may need to be replaced eventually. To learn more about dental crowns and to schedule an initial consultation at Adirondack Dental Group, call today.