Dentures – Clifton Park, NY
Make Your Smile Whole Again
An estimated 20 million people in the United States wear dentures to restore the look of their natural teeth. The appliances improve function, increase self-confidence, and enhance your smile. Laurie Singh, DDS is experienced in providing dentures to diverse patients at Adirondack Dental Group in Clifton Park, New York. To learn more about options available for tooth replacement with dentures at our Clifton Park, NY dental office, call today.
Why Choose Adirondack Dental Group for Dentures?
Partnered with Local Dental Implant Experts
Variety of Long-Lasting Materials
15+ Years of Serving Clifton Park Patients
What are Dentures?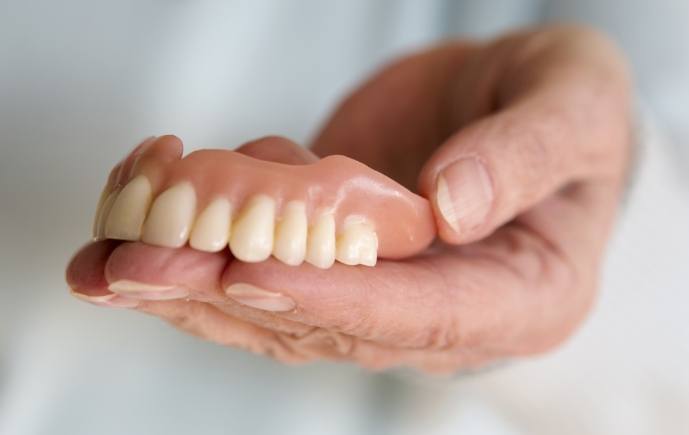 Dentures are removable dental appliances that are designed to replicate and replace missing teeth and surrounding tissue. They are typically made from materials such as:
Metal
Hard resin
Acrylic
Porcelain
Nylon
The appliances are designed to be more comfortable and natural-looking than ever before while restoring function and enhancing your smile. For daily convenience, you can take the appliances out and put them back in as needed.
What are the Types of Dentures?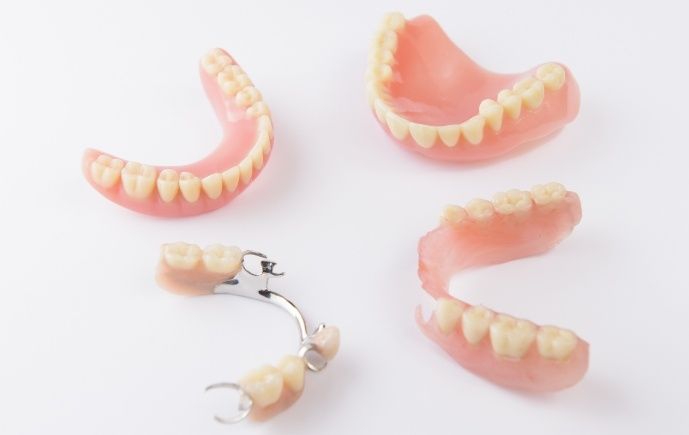 There are two types of dentures: complete and partial. Adirondack Dental Group helps you to determine which type is right for you.
Conventional Complete Dentures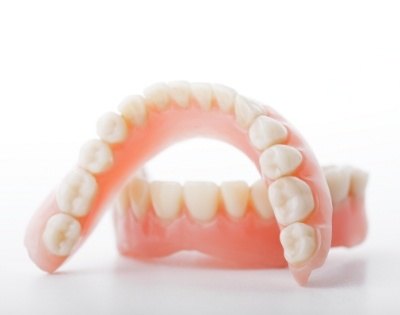 The dental office uses conventional complete dentures when all of your teeth are missing. These dentures are placed in your mouth once any remaining teeth have been removed and your gums have fully healed. This process has the potential to take several months.
Immediate Complete Dentures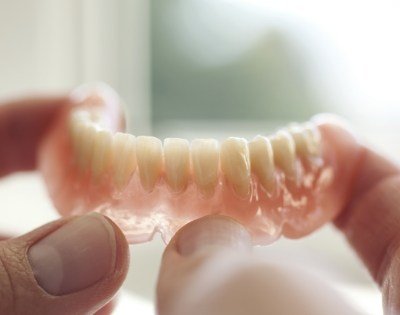 Immediate complete dentures can also be used when all of your teeth are missing. However, they're placed into your mouth as soon as your remaining teeth are removed, without your gums healing first. This method enables you to skip the period of time with missing teeth, but it requires your dentures to be realigned months afterward.
Partial Dentures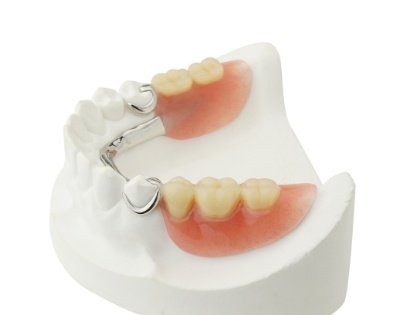 Partial dentures come into play when you still have some natural, healthy teeth. They're composed of a metal framework that is designed to fill the spaces of missing teeth and prevent your remaining teeth from shifting. Crowns may be placed on your remaining natural teeth to act as anchors. This is an alternative to dental bridges.
How Long Do Dentures Last?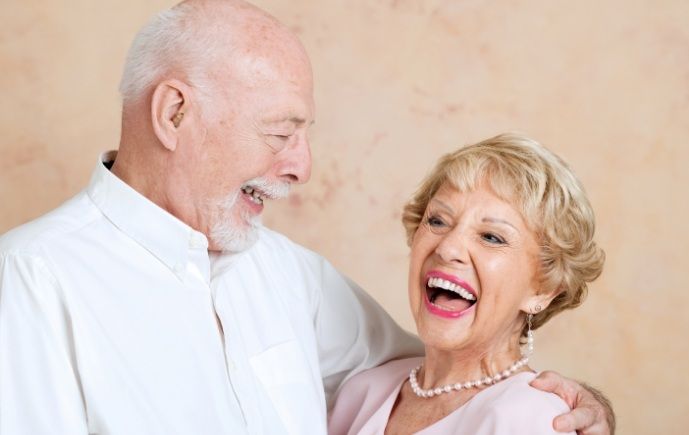 Just like any dental appliance, dentures are extremely durable and have a long life expectancy. However, they may need to be replaced, repaired, or readjusted after normal wear over time. Adirondack Dental Group recommends that you schedule a checkup annually to ensure your dentures are working properly.
Tips for maintaining your dentures include:
Always standing over a towel or water when handling them in case they fall
Not soaking them in hot water
Soaking them in a denture solution when not in use
Brushing dentures daily
Brushing your gums, tongue, and palate daily
Always seeing the team for repairs rather than trying to do them yourself
To learn more about dentures and to schedule an initial consultation at Adirondack Dental Group, call the dental office today.